FASHION SHOW
AUTUMN & WINTER 2016/17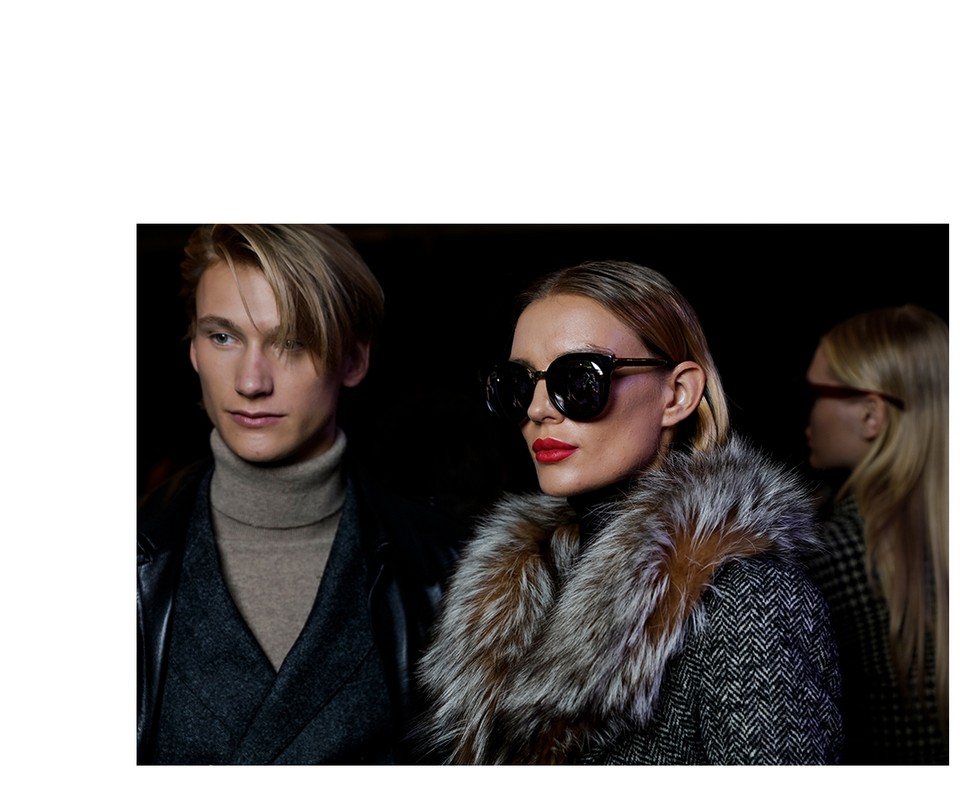 "THE NOWERS"
Welcome to a fashion show which celebrates the Moment, the Present in its purest state. This collection pays tribute to the most contemporary styles which are not limited by rules and regulations, but by a splurge of individualism and personality.
It is intended for men and women who live totally immersed in this era of technology and immediacy, but who want to continue to be themselves, unique and unforgettable, at all times.
"TWEEDS"
This season, Roberto Verino combines a mixture of thick, British-inspired "tweeds" with metallic sparkle, to create a highly feminine look. Tailored pants and skirts with ruffles combine with fancy jackets worn over simple turtle neck sweaters.
GOLD AND SILVER
Gold and silver attain their maximum splendor in "baggy" pants, "escorted" by masculine-cut, three-quarter jackets.
PATENT LEATHER FABRICS
Gilded shirts with wool skirts and patent leather-fabric trench coats complete a repertoire of garments which glitter as they go by.
LEATHER AND QUILTING
Leather plays a leading role with delightful midi coats in different shades that connect in perfect harmony. While the quilting adds the warm and cozy note to this winter, the palazzo pants walk by in cute suede pumps with an ankle bow.
CHECKERED AND HERRINGBONE
Combinations of different checkered and herringbone designs, quilted, with fox trimmed hoods, make up a very attractive urban proposal.
TAILORING AND SPORTS
The tailored look comes out in the daylight sun with running shoes and a sophisticated XL leather coat.
WOOL AND LEATHER
For men, coats and tailored suits made with lavish wool fabrics combine with black leather to make a brilliant appearance in the form of vests and windbreakers worn under coats.